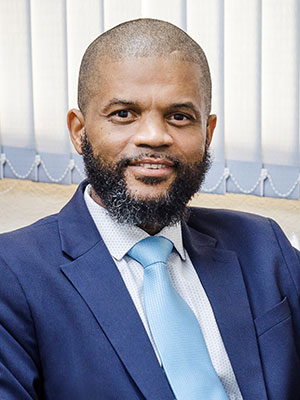 Victor Boyce - Managing Director
Victor is a career banker with over 20 years experience in the banking industry - 17 of which have been in Corporate and Investment Banking. He has held many senior roles, progressing to Head of Corporate and Commercial for Scotiabank Barbados. In December 2017, Victor joined CIBC FirstCaribbean as Director, Corporate Business Development - OECS, where he contributed to significant growth in the Corporate Banking space. He took on additional responsibility as Country Head for St. Lucia for FirstCaribbean from February 2020 until January 2021.
Victor is an astute leader and is highly adept at client relationship management. He has built a strong network of clients across the region, having lived and worked in various islands, including Barbados, Dominica, St. Lucia, St. Kitts & Nevis and Trinidad & Tobago. Victor also spent 18 months on a Credit Risk Management rotation at Scotiabank Toronto, where he adjudicated on credits of varying sizes and industries from all across the world.
Victor has a BSc in Mathematics and Computer Science (First Class Hons) from UWI Cave Hill, and an MSc in Economics and Finance from the University of York in the UK.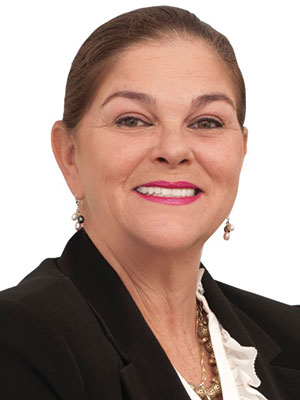 Frances Parravicino - Head Asset Finance & Business Banking
A veteran banker, Mrs. Parravicino brings to her position over 35 years banking experience in Barbados, with a wealth of knowledge in all areas of banking. She started her career with Citibank in 1976 and has extensive experience in retail and corporate lending, human resources, operations and treasury management. She is a Fellow of the Institute of Canadian Bankers, a designation she received with the further recognition of a Silver Medal.
Frances originally joined Consolidated Finance in 1995 and after a brief stint at another finance company, returned in July 2011 to head up the Commercial Credit department of the company. She is now responsible for all aspects of the company's Credit portfolios, including the asset finance portfolio of leases and hire purchase.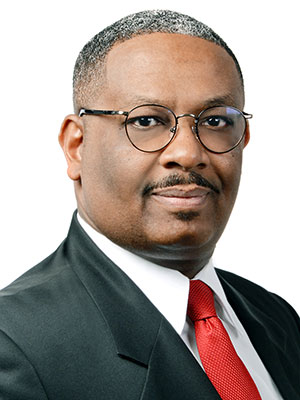 Darrell A. Le V. Wilson - Head of Corporate & Commercial Banking
Darrell is a career banker with experience spanning more than two decades within the financial services industries of Barbados and Trinidad & Tobago. He brings a wealth of experience to Consolidated Finance, with expertise in retail banking, corporate & commercial banking, operational risk, compliance, banking operations, trust & estate management and private banking/wealth management.
Darrell joined Consolidated Finance in January 2019, having worked with leading indigenous, regional and international commercial banks, where he excelled in business development, customer experience strategy, credit risk & adjudication, performance management and employee engagement. In his current role, Darrell is responsible for leading the company's strategic initiative of establishing a competitive advantage, within the corporate and commercial lending markets.